Newport Beach Real Estate Litigation Attorney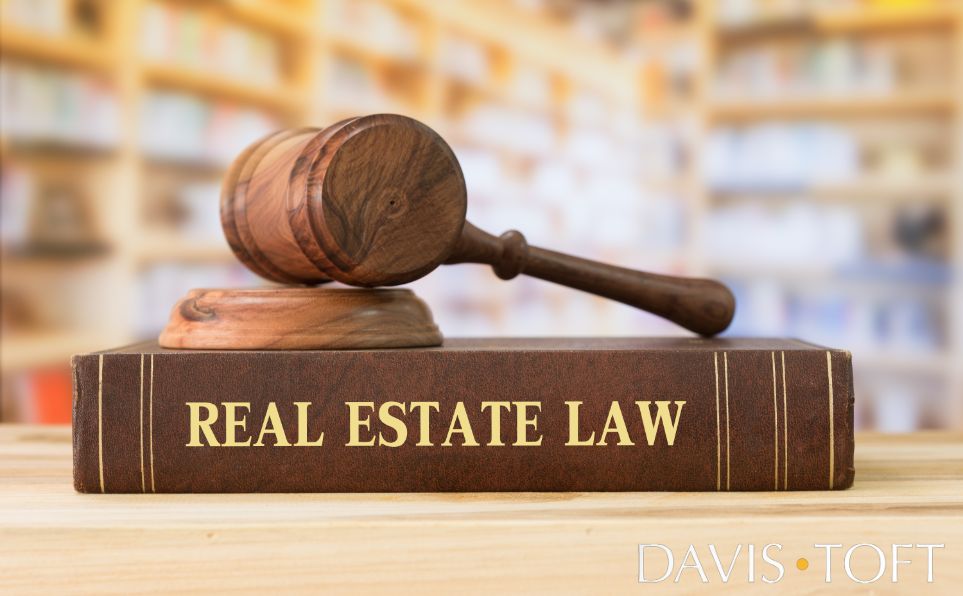 During a property acquisition or other type of important real estate transaction, you might encounter complicated disputes. Even if a transaction seems relatively straightforward, miscommunication, fraud, and contract problems can complicate your process. If you are working through a tough real estate dispute in Newport Beach, CA, you should reach out to an experienced Newport Beach real estate litigation attorney as soon as possible.
Davis Toft has over two decades of experience defending Californians in complex real estate disputes. Regardless of your situation, we can carefully review your dispute and help you understand your options. We are committed to providing individualized support to our clients and always being open about our legal fees. Our fairness and transparency are at the heart of everything we do.
What Is Real Estate Litigation?
Real estate is a large field with a lot of different transactions, negotiations, and conflicts. While you can expect to face some challenges when working in real estate, there are some situations in which you will have to obtain legal support. An attorney can defend your property rights and compel the other party to uphold their part of a contract.
In these complex cases, no amount of negotiation between the involved parties is effective at reaching a conclusion. For example, the following situations are all examples of circumstances when you might need to go forward with real estate litigation.
Boundary Disputes
There are many cases in which you might find that the precise lines of a property are blurred. For example, if someone built a fence on a property, two involved parties can disagree about where the property starts and ends. In this case, you can benefit from the help of an attorney, as they can gather evidence that proves what the real lines of the property are, thus protecting your property and interests.
In other situations, boundary lines might be clear, but a homeowner might accidentally encroach on someone else's property when doing construction or renovations. This can lead to heated disputes with other landowners. With emotions running high, relying on the guidance of legal professionals is an effective way to resolve such a conflict peacefully and avoid escalation.
Ownership Disagreements
With some properties, the rightful owner is clear, but that's not always the case. If the chain of titles to your property has any inaccuracies or ambiguities throughout the years, you might end up in a dispute over who the rightful owner is. If someone else has a claim to your property, you will have to validate it and determine the implications of the results. Proving your ownership will require a knowledgeable attorney who can track down relevant evidence and deliver a compelling argument on your behalf in negotiations.
Commercial Lease Conflicts
When you draw up and sign a lease, you can usually expect some negotiations and clarifications so everyone is clear on their responsibilities and rights. However, in some rare cases, you might find yourself in the middle of a lease dispute that requires real estate litigation. For example, if your tenant or your landlord has accused you of not following through with your end of your lease, you will need a real estate litigation attorney to defend you.
Infringement of Rights
While a lot of reasons for real estate litigation have to do with buying and selling real estate, there are also cases in which you might need a real estate lawyer for cases other than transferring ownership. For example, if you own an apartment and someone is trespassing on it, your rights might be infringed on. In such a case, a real estate attorney can provide useful advice and representation for your situation.
Do You Need a Lawyer in CA for Real Estate?
Technically, you do not always need a lawyer for a real estate dispute, but it can be difficult to resolve complicated conflicts on your own. Attempting to do so can take up your time, energy, and resources while reducing your credibility during the conflict. However, hiring a dependable attorney can bring you peace and security, as they can ensure that all the technicalities are capably handled.
For example, your lawyer understands how and where to seek out effective evidence that supports your case. Your attorney can also help you understand the implications of your case, set your expectations for the legal proceedings ahead of you, and stand up for your rights throughout the entire process.
How Much Is a Real Estate Lawyer in CA?
The legal fees you will have to pay for your real estate attorney in Newport Beach, CA, will vary based on what precise type of situation you need help with. The more time and resources your real estate lawyer will have to invest in defending you, the more you can expect to owe them.
While paying legal fees can be stressful, you should bear in mind that losing your case because you did not have the right representation could end up costing you more. Other factors, including your lawyer's years of experience in this field and their reputation for success, can also have an impact on your bill. At Davis Toft, we always make sure that you understand all your costs ahead of time so there are no hidden fees or surprises as we proceed with your case.
Davis Toft Can Provide the Real Estate Litigation Support You Need
Real estate litigation can be draining and add stress to already tense situations. You need an experienced, effective legal professional on your side to avoid a headache. Davis Toft can help.
Davis Toft has a proven record of success defending clients during real estate cases. No matter what kind of dispute you are involved in, you can count on us for sound legal guidance on how to proceed and actionable support in moving forward. To learn more about our experience and find out how we can help you, contact our office today. We are pleased to offer you a consultation about your case so we can determine your legal options.