Land Use, Real Estate, and Title Litigation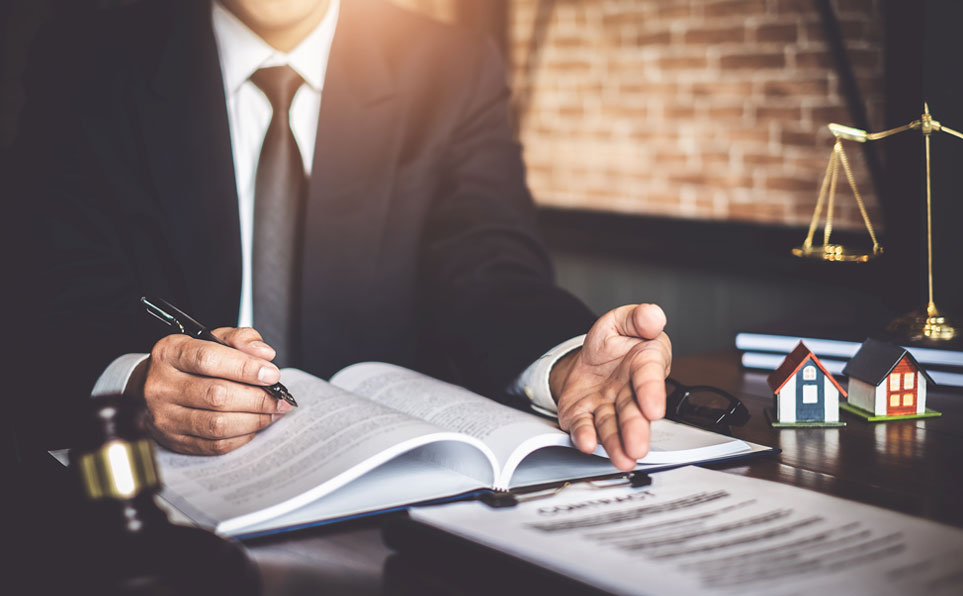 Davis Toft has broad experience in real property law. We have advocated in front of municipal bodies and litigated land use issues in court when necessary. Davis Toft's attorneys have advocated in San Luis Obispo and Shasta Counties, before the California Coastal Commission, the City of Laguna Beach, and the City of Dana Point. As for real property title litigation, Davis Toft litigates title issues on behalf of title insurers and their insureds throughout Southern California. Davis Toft's attorneys have obtained successful results on behalf of institutional lenders and individuals alike, and Davis Toft's experience in the area of real property law, including chain of title issues, is extensive.
WHAT IS REAL ESTATE LITIGATION?
In its simplest form, real estate litigation involves all legal disputes that involve either real property or an interest in real property. For example, real estate litigation may become necessary during the acquisition of property. It is also possible for a real estate dispute to occur due to a disagreement over ownership rights.
Disputes occurring during the acquisition of property can take on a number of forms with varying degrees of complexity. An example of a simple real estate dispute involves the purchase and sale of property—such as if a party fails to comply with the terms of the purchase and sale agreement.
Another example of a real estate dispute could involve material defects or other significant issues with a property and whether the purchaser was made aware of their existence. This scenario could occur during either a residential or commercial transaction.
PROPERTY DISPUTE RESOLUTION
However, property disputes do not always occur during the purchase or exchange of real property. Outside of these transactions, disputes can also arise with respect to an existing real estate owner. For example, a landowner may claim that there has been an instance of trespassing or a nuisance by a neighbor. In this example, the dispute may involve whether the current property owner's rights are being infringed upon.
Land Use, Real Estate &
Title Litigation
REQUEST A FREE CONSULTATION call (949) 376-2828
WHAT ARE THE TYPES OF REAL ESTATE LITIGATION?
Real estate litigation is certainly a broad legal category with a wide array of subtypes. Here are a few of the most common examples of real estate litigation:
BOUNDARY DISPUTES
A boundary dispute occurs between two or more landowners regarding the location of the property line. This type of problem is often encountered between neighboring landowners who disagree regarding where their properties are divided and often whether one landowner has encroached upon the other's property. Although it is not always necessary to take legal action against a neighboring landowner, in more severe instances, litigation may be the best course of action.
Boundary disputes arise for several reasons. For example, ambiguities may exist regarding the location of a property line because a homeowner built a fence or a wall in a place other than the property line. Homeowners may install improvements and landscaping on what they believe is their property, only to discover that it is not. It is possible for deed descriptions to contain errors or reflect inaccuracies. If these errors or erroneous beliefs regarding the true property line have been in place for a considerable amount of time, significant conflict may arise between the adjacent neighbors. If the encroachment issues cannot be amicably resolved without litigation, then it may be beneficial to initiate litigation with the assistance of a real estate litigation attorney to support your claim.
TITLE DEFECT CLAIMS
Real estate litigation may also exist in the form of title defect claims, which are another type of claim involving a current landowner. If there is any ambiguity or inaccuracy in the documents recorded in the chain of title to a property, i.e., the history of publicly recorded documents showing the prior owners of the property, the resulting legal claim is known as a claim to quiet or remove a cloud on title to the property. For example, consider whether the property in question has a publicly recorded deed containing a problem of some kind, such as an incorrect legal description or an incorrect grantee. That incorrect deed could create problems in the chain of title and require court action to correct the document. Another example is a document recorded outside the chain of title where another party has some type of claim on the property. This claim could be a mortgage, judgment, lien, or similar encumbrance, forcing the property owner to initiate a claim to perfect title to the property so that if the owner decides to sell the property, the owner has clear title.
PURCHASE & SALE TRANSACTIONS
As mentioned above, disputes often involve property transactions. As such, whether you are a buyer or seller of a piece of real estate, it is possible for disputes to arise during the purchase or sale stages. You may simply require professional legal services to review the purchase and sale agreement and counsel you regarding the transaction.
REAL ESTATE FINANCING
Individuals intending to finance a real estate transaction may need to bring in an attorney for assistance. A California real estate litigation attorney can provide advice to borrowers that allows individuals to capitalize on the real estate market's current state. Lenders can also benefit from consulting with an attorney.
From creating a commitment letter to closing the deal, the real estate financing process can quickly grow complex. Most individuals will benefit from professional assistance.
COMMERCIAL LEASES
If you are currently managing a commercial lease, experiencing roadblocks and minor issues is to be expected. However, if a commercial lease has become subject to real estate litigation, you must work with an attorney to effectively address the issue. Skilled commercial real estate litigators can help ensure no critical issue falls through the cracks.
Examples of commercial leasing matters include:
Assignment & sublease agreements
Common area maintenance expense disputes
Letters of intent
Termination agreements
Franchisor/franchisee concerns
Defaults under a lease
Build-out or construction issues in a lease agreement
When issues arise with a commercial lease agreement, a number of unfavorable outcomes could be the byproduct. For example, the lease could be abruptly terminated by either party, or the tenant could fail to pay rent. A real estate litigation attorney can help you avoid these outcomes before they arise.
SUMMARY ADJUDICATION GRANTED IN REAL PROPERTY TITLE LITIGATION
Davis Toft assisted homeowners in Newport Coast, California in connection with litigation initiated against them by a bank claiming to hold a $1.7 million first position lien on title to their property, ahead of the homeowners' purchase money lien. Davis Toft was able to get the case dismissed before trial and judgment entered in favor of Davis Toft's clients on the grounds that the homeowners took title to the Newport Coast property without notice of the plaintiff's claims.
DAVIS TOFT HELPS CORPORATE CLIENT STOP OIL EXPLORATION PROJECT
Davis Toft assisted a national corporate client in Central California stop a prolonged oil exploration project which would have substantially impacted the environment in the surrounding area. After analyzing the County's Environmental Impact Report and retaining additional experts to analyze the impact of the proposed project on the land, air quality, water quality, and traffic, Davis Toft presented its findings to the Board of Supervisors. The Result: The Board of Supervisors voted unanimously to deny the oil exploration project.
Davis Toft has served California property owners with skilled property litigation services for a number of years. We have developed an excellent reputation for helping our clients successfully navigate disputes and the resulting litigation. For more information regarding land use, real estate, or title litigation—or to request a consultation—contact Davis Toft at your earliest convenience.